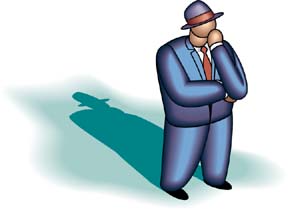 What does your handwriting say about you?
Are you a sensitive, caring individual?
Are you methodical in the way you tackle problems, tasks?
Are you happy in your inter-personal relationships?
Want to know which letter reveals your sex drive?
Want to know what the five Hell Traits to Avoid in all relationship interactions are?
Are you honest, loyal, trustworthy?
Want to know how to raise your child's self esteem through handwriting analysis?
Your handwriting reveals all these, and more, personality traits. Unlock the power within you to change bad habits by learning what your strengths and weaknesses are as revealed by your handwriting!
Use your favorite ballpoint pen and a piece of white paper.
Write a full page about anything that interests you.
Write a brief sentence giving us permission to analyze your writing.
Sign your name.
Include a check for the correct amount (Check the Price List for the approriate amount).
Mail to the address listed below. Your finished analysis will be returned promptly.