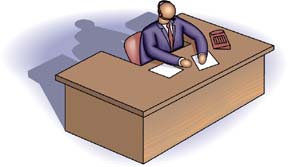 Do you want to look forward to going to work?
Do you want to feel energized by what you do?
Do you want to feel appreciated and respected for your contribution?
Do you want to feel proud when describing your work to others?
Do you want to enjoy and respect the people you work with?
Do you want to feel optimistic about your future?
It is important to recognize that there are as many different paths to career satisfaction as there are employed people. There is no one "ideal job" to which everyone should aspire. But there is an ideal job for you!
Discover The Perfect Career For You Through The Secrets Of Personality Type!
Go to the Price List page to pay for the Aptitude / Abilities Test. It will be mailed (US Mail) or E-mailed to you (your choice). Once you receive it, complete it, return it, and we will send you your finished analysis immediately.